Trouble installing the Prodigy software
The latest Prodigy software can be found on the product page here: https://andatech.com.au/products/andatech-prodigy-s under Downloads
Click on the Downloads tab and then on the Prodigy Software link - it will open in Dropbox

From the Dropbox page, click on the Download button and then on Direct Download to save it to your computer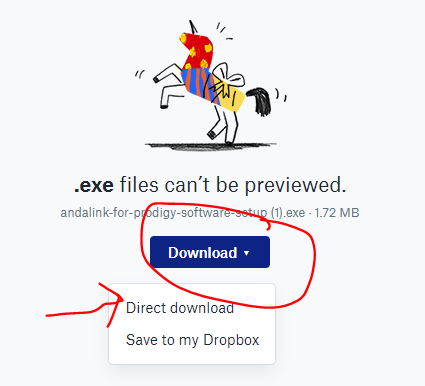 Once the EXE file has been downloaded, right click on the file and select "Run as Administrator"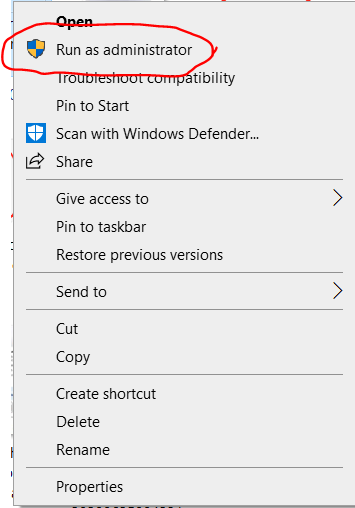 Follow the prompts to install the software.
Once installed, open up the software. Connect your Prodigy S to your computer using the provided USB cable and switch on your Prodigy S.
The software should detect your device and load your test results.
Error message: vcl60.bpl
If you get a system error message that vcl60.bpl is missing from the computer, try the following steps:
1. Delete and uninstall the existing Prodigy software from your computer
2. Re-download and re-install the Prodigy software
3. If that doesn''t work, try downloading and installing the older version of the Prodigy software:
https://s3-ap-southeast-2.amazonaws.com/resources.andatech.com.au/software/prodigy-download-software-old.zip
Contact us for assistance if you still encounter issues with the Prodigy Software.