If your details were migrated over from our older system (My Andatech / Andatech Hub) or you forgot your password, you can reset your password easily following the steps below.
Go directly to CalTrace's Reset Password page.
Alternatively, on the CalTrace login page, click on Forgot Your Password? which is just below the green Login button.
Fill in your e-mail address and then click the Send Password Reset Link button.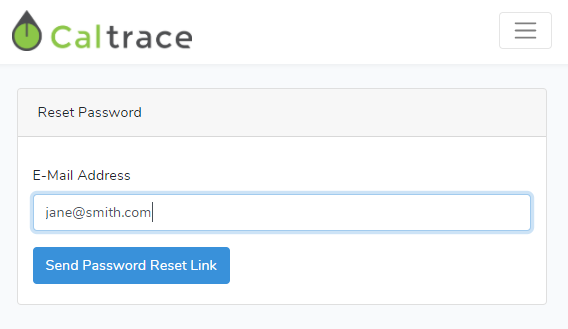 If you have an existing account, it will show the following success message: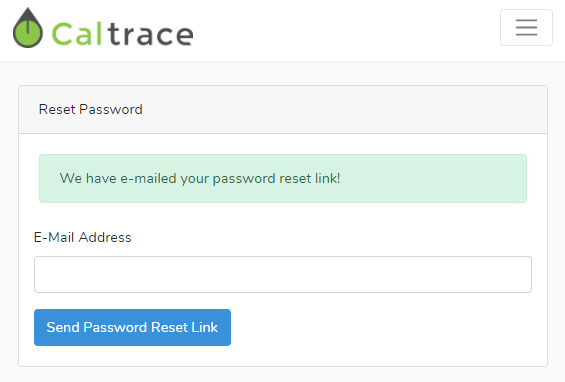 If you get an error message "We can't find a user with that e-mail address", please check that you are using the correct email address registered on My Andatech or CalTrace.
If you're unsure of which email address you used, you've changed email addresses, or you need any further assistance, please contact our support team.
Log in to your email client to check your email. You should receive an email titled "Reset Password Notification" from CalTrace <noreply@caltrace.com>.
Click on the Reset Password button to return to CalTrace and reset your password.
Please check your email and reset your password within 60 minutes as the password reset link will expire.
If you don't see this email in your inbox, please check your spam / junk mail inboxes too.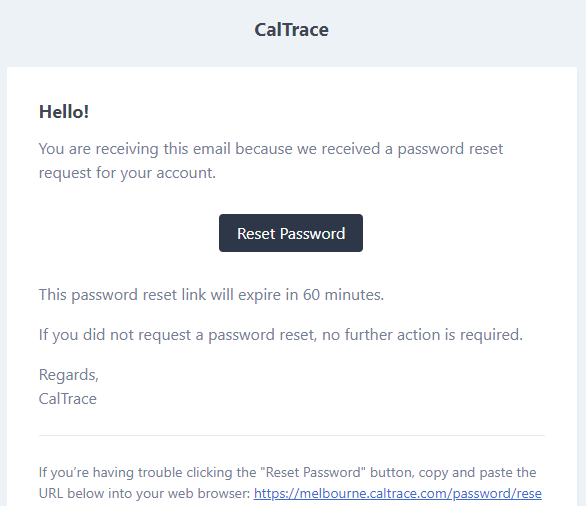 Enter your new password and then click on Reset Password to confirm.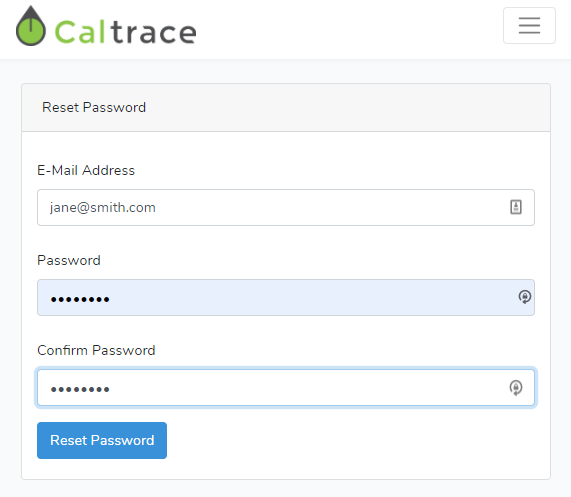 You will then be led back to the login page. Please login with your email address and newly reset password.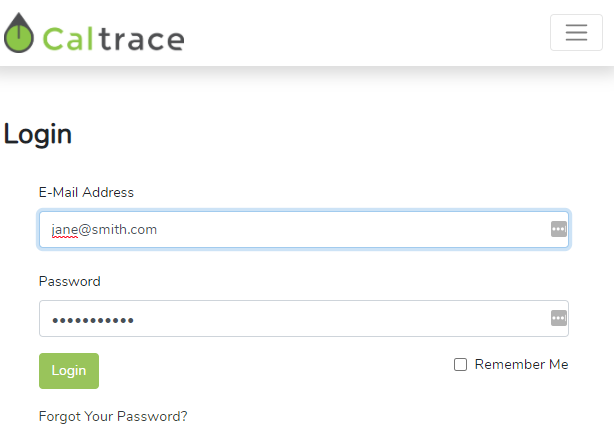 If you have any issues resetting your password, please don't hesitate to talk to our support team.