Breathalyser Calibration FAQs
How do I register an account?
Step 1:
From https://my.andatech.com.au, kindly register using the "Quick Registration" tab as seen below.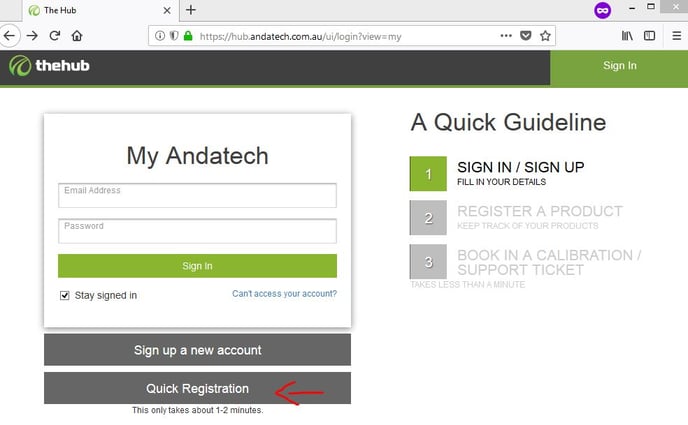 Step 2:
Kindly have the following details handy to register your product:
Name
Email address
Mailing address
Model/Product name (eg. ION632, Alcosense Stealth, Solarcam etc)
Place of purchase
Date of purchase
Unit serial number
Copy of invoice/proof of purchase (to be uploaded)
Please note that the above details are compulsory hence failure to key in any of the details above will prevent completion of registration.
The below is a sample of the registration page and the details it requires: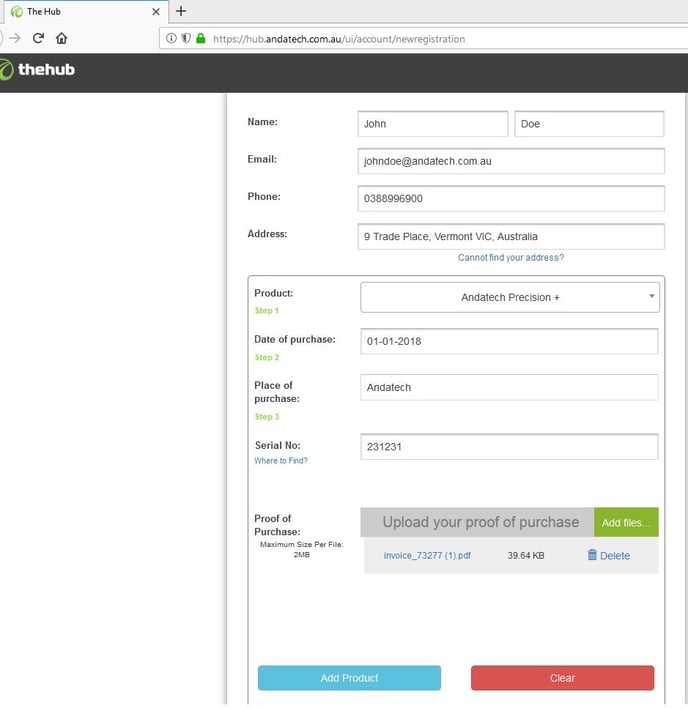 You can register more than one product at a time – simply click on "Add Product" to do so.
Once you've completed your form, click "Send" which is located at the bottom of the page to proceed.
Step 3:

Our customer service team will process the registration within 5-7 business days.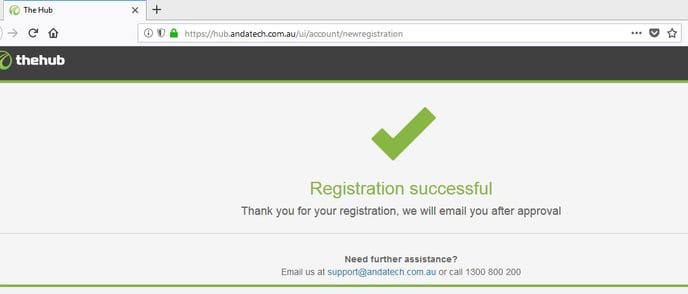 Step 4:
Once your registration is approved, you will receive a confirmation e-mail. In it, you will receive the login details including a temporary password:

This password can be changed once you've access your account in your account settings.