How to edit product's details on CalTrace
Log in to your CalTrace account.
Click on Products, then click on the product that you wish to edit.
On the product details section, you can change the Date of Purchase and the Place of Purchase.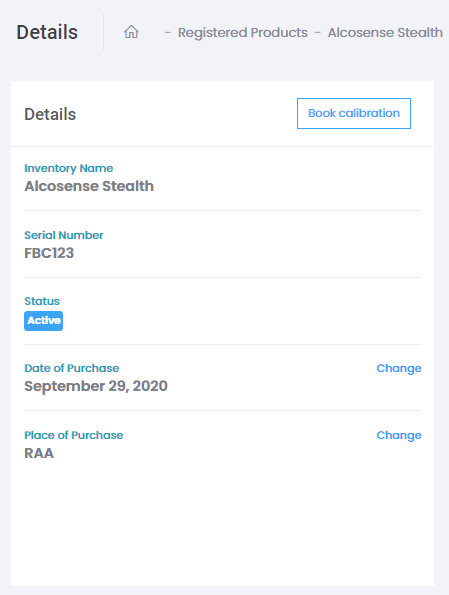 For other changes e.g. wrong product model or wrong serial number, please contact support for assistance.