How to change your CalTrace login email address
Log in to your CalTrace account.
Click on the avatar or profile picture on the top right corner of the page, then select View Profile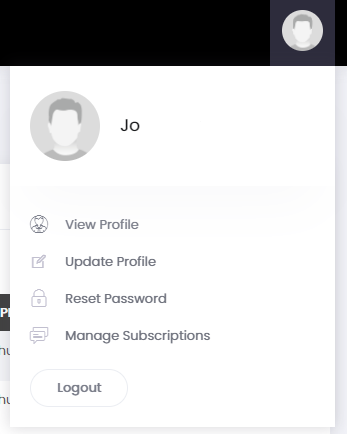 Under your profile details, click on Change (next to email)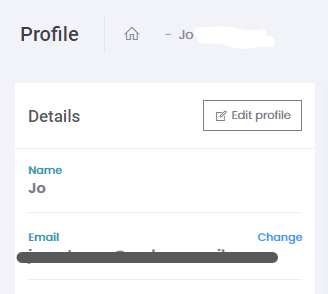 In the pop up, enter the new email address you would like to change your log in and contact details to, then click Submit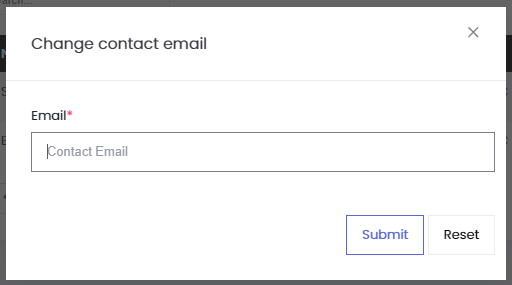 CalTrace will then send an email "Please confirm your email address" to the new email address you entered.
Check your email inbox for this email and click on the Verify button to confirm the change.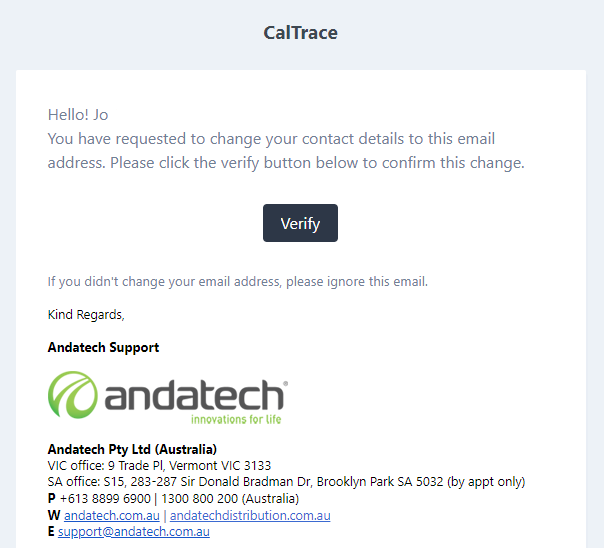 If successful, the page will display the notification "Email verified successfully!"
You can now log in to CalTrace with your new email address and existing password.